Posted:
December 15th, 2015 |
Author:
Simo Isomaki
|
Filed under:
Industry Insights
|
Tags:
Monetisation
,
VoLTE
|
No Comments »
When we wrote about the state of the Voice over LTE (VoLTE) market little while ago, we discussed the obstacles that operators could face when deploying the emerging technology. Although the number of VoLTE projects is growing, it's worth asking the question: just how disruptive will high-definition voice be as a revenue generator?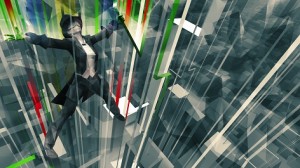 The answer? It's hard to believe that VoLTE will be the killer app that significantly increases operator revenue.
That's because, from the consumer perspective, it won't seem like much has changed at all. They will still open the voice "app" on their phone to make a call. Yes, there will be a handful of new features, including the ability to switch from an audio call to a video call, and, of course, superior voice quality. But, these aren't features consumers would necessarily want to pay extra for, and if operators charge the same for VoLTE as they do traditional calls, the revenue point is moot.
However, that doesn't invalidate VoLTE's value as a service differentiator. The key to unlocking new sources of revenue from VoLTE will be in adopting a flexible monetisation approach.
That will require operators to think beyond pre-configured VoLTE service packages. Operators might opt for these because it seems to be an easier way to try an emerging technology, but they put themselves at a disadvantage.
When the vendor controls everything about how VoLTE is configured, you can only sell the service the way the vendor has dictated. You aren't able to customise the way you implement and monetise VoLTE based on local market factors. It can often take you longer to implement the technology in the first place or change your implementation based on new developments. Overall, this means operators are slower, less proactive and have a harder time meeting customers' unique needs.
It also limits other benefits of a VoLTE deployment including efficiency in the network, the ability to reform the cellular spectrum and improved cost competitiveness. Those will all save operators money, but they don't add up to dramatically improved revenue. It's better if operators have the power to customise VoLTE implementation and monetisation.
Perhaps you want to bundle VoLTE and Voice over Wi-Fi (VoWiFi) services together. Maybe you don't. Maybe you want to give VoLTE away to enterprise customers free of charge, bundling it as part of a larger corporate offering. Or maybe you've thought of an entirely new way to monetise the new technology that no one else has considered.
Ultimately, it should be up to you, not your vendor, to find the right way forward. Configurability in service monetisation is a key factor in achieving business elasticity, a concept we've discussed recently. For operators to be elastic – which defines their ability to change, upgrade, improve and react quickly to dynamic market changes – they will need to ensure their VoLTE capabilities are free from the fixed limitations of traditional vendor engagements. Elasticity is a key capability that requires fast, tailored, highly responsive customer service.
VoLTE is not a silver bullet, but that doesn't mean operators should leave money on the table. Opt for a vendor that will let you configure VoLTE the way you want, and then start thinking of creative new ways to monetise it.
If you missed it, read the first blog post in this series, where we evaluated VoLTE pros and cons. And keep an eye out for our next piece, where we'll cover the future of VoLTE and where we think this emerging technology will fit in the broader world of digital and communications services. If you want to control your own destiny and deploy VoLTE features the way you want it, the MONETIZER™ is there for you.
---