Posted:
August 2nd, 2016 |
Author:
Steve Hateley
|
Filed under:
Industry Insights
|
Tags:
data monetisation
,
revenue monetisation
,
sponsored data
|
No Comments »
Pop quiz: which app holds the record for the most launch-week U.S. downloads in the history of Apple's App Store? Unless you've been living under a rock, the answer should be fairly easy: it's Pokémon GO.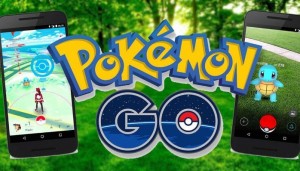 The app has been a pop culture sensation since launching in the U.S., Australia, the U.K. and New Zealand. It's the biggest mobile game in U.S. history, and enjoys 21 million daily users on average. The average mobile iOS user spends more time on the Pokémon GO than they do Facebook, Snapchat, Twitter and Instagram.
That level of engagement for a brand-new app is extraordinary. Recognising that fact, T-Mobile U.S. rolled out a compelling offer for its mobile subscribers as part of its "T-Mobile Tuesdays" campaign: free, unlimited data to play Pokémon GO for up to one year.
T-Mobile has been at the forefront of programs that make data available to subscribers for free. Its "Binge On" program allows customers to access more than 75 streaming video services without using their monthly 4G LTE data allotment.
Customers love streaming content and games, but they are reluctant to engage with certain activities because it's perceived they might consume too much of their data allowance. Sponsored data programs let them engage with those services because the cost of data consumption is covered by an enterprise, such as the content provider.
Through agreements with streaming content providers or mobile app developers, operators remove the financial barriers that might have discouraged customers from accessing these data-hungry services. As an effective monetisation strategy, sponsored data endears you to your customers, establishes greater levels of satisfaction and loyalty, increases data consumption and creates long-term revenue-generation opportunities.
At this past TM Forum Live! in Nice, we demonstrated a business model for enterprise sponsored data through a Catalyst championed by Orange. Our initiative – which was awarded "Most Innovative Catalyst – Commercial in the Communications Industry" – used Comptel's Intelligent Fast Data capabilities to create personalised data offerings for enterprise customers, allowing those enterprises to collect usage data and apply policy control.
It's not just streaming content providers who can get involved. Operators could identify new avenues to revenue in the B2B market. A business could purchase a corporate data allowance, for example, that sponsors all data its employees use to access corporate services, like Office 365, via their personal mobile devices. That eliminates any potential hesitancy on the part of employees, who otherwise may not want to use up their personal data allowance for work purposes.
Whether for work or play, sponsored data programs could be a major opportunity for operators to drive more revenue opportunities from data services. As digital services take up a bigger share of smartphone usage compared to voice and mobile, these new avenues to revenue will be crucial for operator business growth.
Read more about Comptel's Catalysts at TM Forum Live! 2016, which included partnerships with Orange, Telefonica, Salesforce and IBM. Keep up with the conversation around mobile monetisation at Nexterday.org, our reader community and online magazine.
---