Posted:
September 12th, 2016 |
Author:
Steve Hateley
|
Filed under:
Industry Insights
|
Comments Off

on Comptel and MEF: Shaping Service Orchestration for the Digital Economy
For the past 15 years, the MEF Forum has been focused on driving forward innovations in network performance to help operators deliver carrier-grade ethernet connectivity and more recently, what it calls "Third Network Services." As one of 200 member organisations, Comptel is pleased to play an important role helping to shape MEF's guidance around next-generation service orchestration with our Digital Service Lifecycle Management (DSLM) model.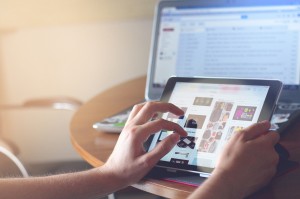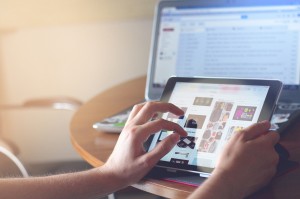 Last month, Comptel took part in the primary annual meeting of the MEF member organisation in Boston, where we had a great opportunity to explore how our DSLM model for service orchestration complements MEF's vision for NFV-driven service delivery and lifecycle management.
What are Third Network Services?
MEF describes Third Network Services as those that "combine the on-demand agility and ubiquity of the Internet with the performance and security assurances of Carrier Ethernet 2.0." The organisation is essentially describing a variety of digital services that rely on optimised high-performance networks to meet the quality of service expectations of today's digitally savvy Generation Cloud consumers.
Examples include performance-assured wired or wireless internet connectivity, which automatically optimises the performance of your network whether you're working on a train, in your home or from a hotel room on a business trip. The Third Network also provides assured, dynamic network performance for businesses, enhancing the experience for each end user on each cloud application even if the company uses multiple internet providers across multiple offices.
The idea is to provide quality, assured service experiences that customers can control. MEF's vision for Third Network Services closely aligns with Comptel's own view of dynamic digital services, which is why we're excited to bring our DSLM model to the table in conversations with MEF member organisations.
Developing LSO and DSLM
To enable these services, MEF has introduced a number of models and specifications that define how operators should evolve their networks and integrate emerging technologies, such as network functions virtualisation (NFV). Member organisations, like Comptel, take part in ongoing MEF initiatives and proofs of concept to engage with and develop these standards and models.
One such model is MEF's Lifecycle Service Orchestration (LSO), which leans on NFV and software-defined networks (SDN) to streamline and automate "the service lifecycle in a sustainable fashion for coordinated management and control across all network domains responsible for delivering an end-to-end connectivity service," according to MEF.
Comptel's DLSM, which models dynamic service orchestration in an NFV-driven digital economy, complements LSO nicely. It's a three-tiered conversational architecture in which:
A customer-facing top layer handles order capture, configuration and invoicing
A middle digital service lifecycle management layer offers dynamic service design, orchestration, assurance and delivery
A bottom layer handles resource management with physical and virtual systems.
The parallel concepts of LSO and DLSM both recognise the important role virtual functions will play in the development of operator networks and the delivery of dynamic, high-performance digital services to consumers.
Comptel is eager to be part of the conversation within MEF to help define how LSO standards evolve, and we believe our ongoing involvement with MEF will help us bring a higher level of expertise to conversations with our own customers around NFV-driven service orchestration.
Learn more about DSLM in our whitepaper "Digital Service Lifecycle Management: How Communications Service Providers Can Play a Successful Role in the Digital Economy"
Comptel will be showcasing and discussing the Digital Service Lifecycle Management including their FlowOne V solution for end-to-end hybrid network service orchestration at a number of events in the coming weeks.
To connect with our team or set up a meeting, email [email protected].
---