Posted:
February 10th, 2014 |
Author:
Steve Hateley
|
Filed under:
Events
|
Tags:
conference
,
FTTH
,
FTTH Conference
|
2 Comments »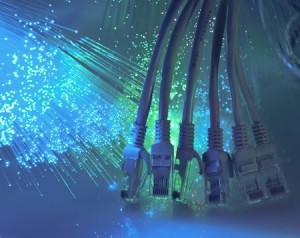 Fibre-to-the-Home (FTTH) deployment has often been hailed as a cure-all to the problems that are plaguing many communications service providers (CSPs) today. Across Europe, bandwidth is becoming a pronounced issue at a time when more people are streaming more data than ever before. The problem is usually one of economic feasibility. While 93 percent of households in the U.S. can choose between cable or DSL connections, only 42 percent of households in Europe can choose a cable connection.
Meanwhile, FTTH deployment is an even longer way off in many countries… but potential opportunities can make it worth exploring in more detail. CSPs have taken this to heart. The benefits of FTTH deployments are too big to overlook, and with the right planning and execution strategies, these investments can seriously pay off in the long run.
A Real-World Case Study
Comptel knows firsthand that FTTH deployment can yield countless opportunities for CSPs, because we've worked with a number of them and done it successfully. In 2011, Australia's NBN Co selected Comptel to provide catalog-driven service fulfillment for a national broadband project and to ensure wholesale services were delivered quickly and efficiently across the fibre network to retail channels. Last year, we partnered with Alcatel-Lucent to provide Chorus New Zealand with a fibre fulfillment and inventory solution. The high-speed broadband network supports retail service providers that are experimenting with new services, and has opened up revenue opportunities for Chorus New Zealand and the CSP's customers.
When the agility and flexibility of fibre are fully leveraged, then CSPs unlock a whole new world of potential, which is more important than ever, given the decline of traditional sources of revenue. So what's really holding CSPs back when it comes to FTTH? There are a number of technical hurdles to overcome, but nothing that can't be solved with the right tools.
The fibre rollout lifecycle will be covered in detail in a workshop during the FTTH Conference 2014 in Stockholm. Comptel will be presenting alongside Alcatel-Lucent, Comsof – iToolsOnline, GE Smallworld, and TE Connectivity, and speaking specifically to the timely and accurate orchestration, deployment and launch of such services. "Optimised Planning and Execution of FTTH Deployments: How to Increase the Success Rate of Your FTTH Project" will also educate operators on how they can:
Plan a deployment without overspending on CAPEX and OPEX
Create efficient operational processes
Ensure effective network documentation
The workshop runs from 13:00 – 18:00 on 18 February. It's in good company, too, with other sessions running throughout the day about the challenges and solutions facing FTTH, optimising FTTH with integrated solutions and showing case studies of successful deployments.
If you're planning on attending the FTTH Conference 2014 and want to get in touch with Comptel, please reach out to us at [email protected] and see more details about the workshop with Comptel here.
Connect with me on Google+ or Twitter to keep in touch, or follow @ComptelCorp.
---
Want to learn more about what's on the minds of communications service providers? Download our full Comptel User Group APAC Survey findings about Big Data, fulfillment and more.
Download the Full Survey
---