Posted:
November 9th, 2015 |
Author:
Special Contributor
|
Filed under:
Industry Insights
|
Tags:
Nexterday North
,
social media
,
TweetAtlas
|
No Comments »
By Sofia Nylund, Marketing and Communications Coordinator, TweetAtlas
The post-digital era is here and the Nexterday of business looks unruly, but at the same time extremely inspiring, challenging and prosperous. When new playbooks are rewritten you don't want to be on the sidelines. It is time to think ahead, again and beyond.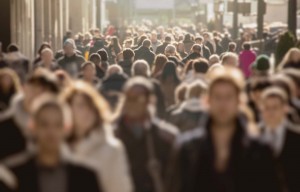 These are the words Comptel uses to describe its event Nexterday North, taking place in Helsinki on November 9th-10th. Together with a broad range of ecosystem partners such as Tech Mahindra, IBM, CloudSense, Hitachi and TATA Consultancy Services, Comptel is presenting six conceptually innovative industry blueprints in order to guide operators' digital business and IT transformations.
The Nexterday blueprint "Hyper-Personalised Customer Engagement" focuses on how to drive new revenues through automated intelligent actions. It explores how companies can achieve smart real-time decisions for upselling services by targeting the right customers through the right channels with the right content, including analytics and sharp decision-making technologies.
So, in what sense will business playbooks be rewritten?  When speaking of the fields of marketing and communications, technology and digital advancements have really changed the whole landscape. The need to serve increasingly tech-savvy consumers is driving dramatic change in demand for new capabilities like, for example, analytics. This requires operators to rethink their activities and processes in the digital market.
Social media is no longer a new thing, we are all a part of it to some extent. However, social media is evolving all the time, and its usage and applications are continuously developing and expanding. This is creating an abundance of opportunities. For professionals within marketing and communications social media, can be a real goldmine. At the same time, social media can also cause a lot of challenges and headache.
Brands as well as operators all over the world struggle with incorrect data, incompetent tools and lack of resources to measure and understand the impact of their ever-growing investments in social.  Measuring the ROI of social has become the number one challenge in digital marketing according to many studies.
The underlying reason is actually quite simple; data has become more complicated (think: pictures and videos) and old text-mining based tools have become outdated. Today, over 90 percent of Facebook posts contain either a picture or a video clip, on Twitter the same number is over 50 percent and on Instagram, naturally, 100 percent.
Another big challenge with social media usually has to do with targeting the right customers, knowing how to address them in an appropriate way and understanding their rapidly evolving needs. How can you really understand your customers, their behavior and desires, and how can you effectively and proactively address them? In many ways, the customer now owns the brand. Therefore, some businesses may find it intimidating that they are not able to control what people are discussing about them and their brand.
In order to get relevant and accurate social insight you need advanced analytics that have adapted to the rapidly changed market and evolution of content in social conversations. Just because of the sheer volumes of these conversations, it's impossible for any social media team alone to review and interpret all the content online about a brand, yet computers aren't smart enough to understand sarcasm, irony, pictures, videos and multiple languages. The complexity of data has become a real issue. In today's fast changing world, it has also become more and more vital for management to be aware, in real time, the tone people use when discussing your brand and products.
High quality analytics will eliminate the three biggest analytics problems on the market. First of all, irrelevant data, so called "noise", is removed from conversations (according to research, on the average 60-80 percent of all data is noise). Secondly, analytics is able to interpret complicated data like pictures, videos and text containing sarcasm, irony and other types of tone. Lastly, in order to get a comprehensive brand insight, true multi-language support must be provided, as many businesses today are global even at launch.
By conducting high-quality social media analytics, one is able to receive valuable insight that helps fuel business-critical decision-making and market understanding. It's now possible to learn in real-time how to better serve your market, while adjusting your business on an operative level to achieve your strategic business goals.
Completely holistic social insight can only be provided through combining the best capabilities of computers and human beings. Computers are excellent in processing large volumes of data rapidly, whereas human beings excel in interpreting complicated data accurately. When smartly joined together, they offer an unbeatable value proposition to any brand or operator who's keen to win the game in the long run.
Learn more about the next generation of social media analytics at TweetAtlas.
---