Posted:
May 5th, 2016 |
Author:
Steve Hateley
|
Filed under:
Events
|
Tags:
IBM Cloud-Based Networking
,
NFV
,
OSS
,
service orchestration
,
TM Forum Live!
|
No Comments »
It's a really good time to be a shopper. The world's top ecommerce marketplaces, like Amazon and eBay, make it easier and faster than ever for consumers to buy whatever they want on any device, at any time. Top brands are also striving to offer a better buying experience – you can go on Nike.com right now and fully customise and order your own pair of shoes without leaving your couch.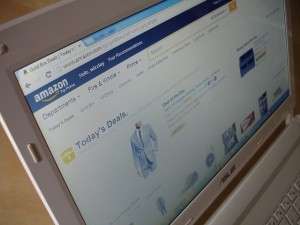 Personalisation. Convenience. Instant gratification. Customers want it all, and technology means top brands are able to deliver. As a result, we're operating in a new digital economy, one that's driven by personal choice and an experience-led approach.
So why are many operators still struggling to deliver a convenient, automated and engaging customer experience?
The digital service purchasing process needs to evolve, and since we first discussed this topic in last year's Operation Nexterday, we've heard some great success stories from operators who are undergoing that transformation. But we've also heard from operators who need guidance devising and launching a new model for digital service delivery.
That's why, at next week's TM Forum Live!, we are launching a proposed architecture for digital service delivery in partnership with IBM and Juniper Networks. The IBM platform for Cloud Based Networking (CBN), intends to maximize the agility offered by network function virtualisation (NFV) and software-defined networks (SDN) to create a better model for service delivery in the digital age.
What NFV/SDN Can Do for Digital Service Delivery
As I wrote in a recent LinkedIn Pulse piece, the virtualisation of networks and services empowers operators to present customers with the right services at the right time. That's because NFV and SDN offer the infrastructure agility and flexibility to rapidly create new digital services, including their operational aspects, at maximum speed and minimum cost. In other words, NFV and SDN allow operators to move fast enough to create a more immediate and satisfying digital customer experience.
Of course, given that the embrace of NFV technologies won't happen overnight, this vision doesn't require a dramatic shift to a fully virtualised network. Instead, operators will deploy NFV capabilities as "islands" within their infrastructure, leveraging existing physical resources and associated OSS/BSS platforms as part of a hybrid approach for some time to come.
The Comptel/IBM/Juniper initiative, which is built in accordance with the Comptel Digital Service Lifecycle Management (DLSM) model proposed in Nexterday: Volume II, takes this hybrid approach into account. Designed as a three-tiered architecture, DSLM relies on a central orchestration layer that manages requests from the top customer engagement and business management layers, and supports those requests with appropriate resources from the bottom virtual and physical resource layer.
Each layer works together to deliver automated order validation, self-service customer configuration and intelligent resource management for easy scalability.
Creating Reality from New Digital Service Possibilities
How would this all be exposed to the customer? Through a better digital buying experience.
Customers should now be able to self-configure and order a broader range of services from a digital catalogue, and the operator's infrastructure would handle the automated creation and immediate fulfillment of those services.
In the enterprise world, businesses looking to add on a new IT or communications service will be able to abandon the legacy linear purchase process that's plagued by lengthy requirements reviews, proposals and bids which lead to delays, fallouts or generic IT implementations. Instead, much of the enterprise sales process will be automated, helping operators improve experience and sales.
The model creates a foundation for operators to easily grow and deliver a wide range of new service capabilities. With NFV, operators are able to assume the role of digital service aggregators, setting up marketplaces for B2C and B2B buyers to purchase existing and emerging digital services. For enterprise customers, that might even mean buying the very virtual functions they need to provision their own networks.
Ultimately our partnership with IBM and Juniper aims to reveal the business potential of virtualised networks when applied to service delivery – and how it unlocks new possibilities for operator service growth.
We invite you to visit the IBM booth at TM Forum Live! in Nice, France, from 9-12 May to learn more about the IBM Cloud Based Networking initiative and our model for dynamic digital service delivery. Email [email protected] to schedule a meeting.
You can also read more about the initiative from Comptel CTO Simon Osborne, read the Heavy Reading white paper or catch up on our view of digital service lifecycle management on Nexterday.org, our online magazine and reader community.
---